Light up your life with skincare that counters blue light
Getting the skincare blues from screens and sunlight? These products will help keep you protected
Star light, star bright, what happens to your skin in blue light? Plenty of studies have shed (ahem) light on the blue side of the spectrum, citing concerns about eye strain and lack of sleep from the disruption of your body's circadian rhythm.
When it comes to skincare, most of our issues stem from natural sunlight. Of all the common signs of aging, from wrinkles to under-eye circles to pigmentation, more than 80 percent are caused by exposure to the sun.
Blue light is a big slice of the UV spectrum, taking up about one-third of all visible light, but it also comes in the form of artificial light from display screens on our devices. Studies estimate that seven hours of screen time (Bigger et al. 2015) equates to about two hours of sun exposure (Cajochen 2011).
Let's be real: we look at screens all day. Many of us wake up to read the news online, work in front of computers, watch TV to unwind and check our phones throughout the day. Those hours of screen time add up pretty quickly.
With that in mind, more consumers are voicing concerns about the effects of blue light on skin. What started as a spicy take is now gaining traction in personal care circles.
We have UV protection bundled into every skincare and beauty product you can dream up, whether it's moisturizer, eye cream or nail polish. Why not make sure those products also hold up under the constant stream of blue light we're exposed to all day? It sounds like a challenge, but the right ingredients can make it happen.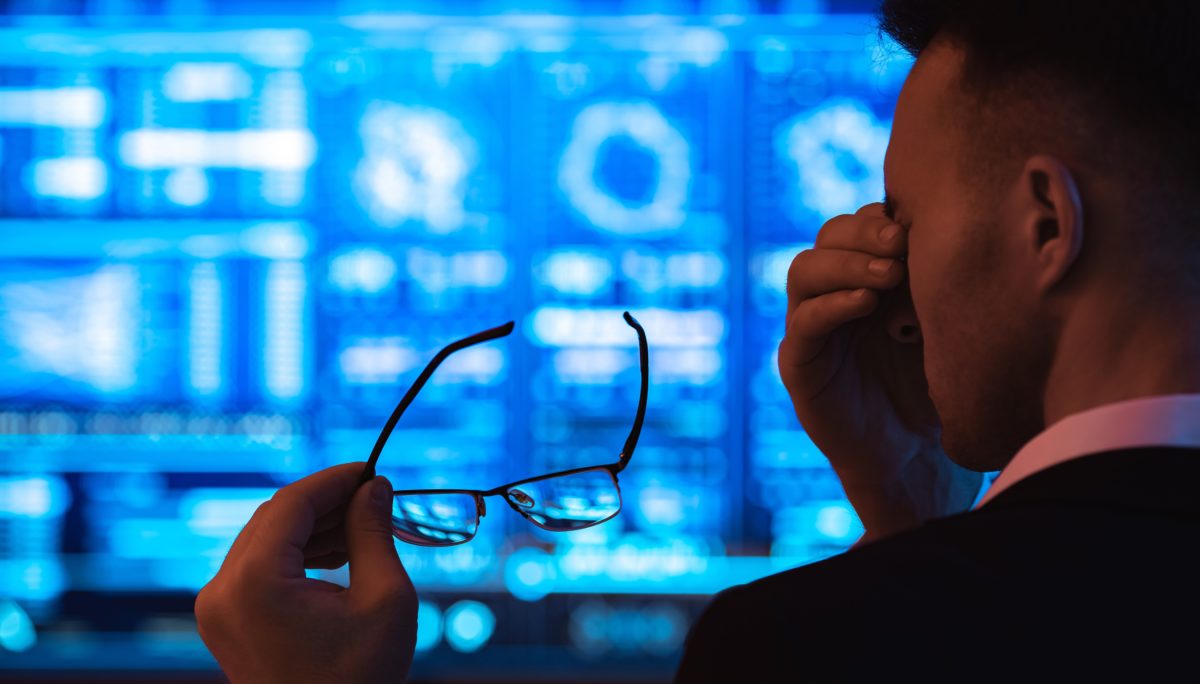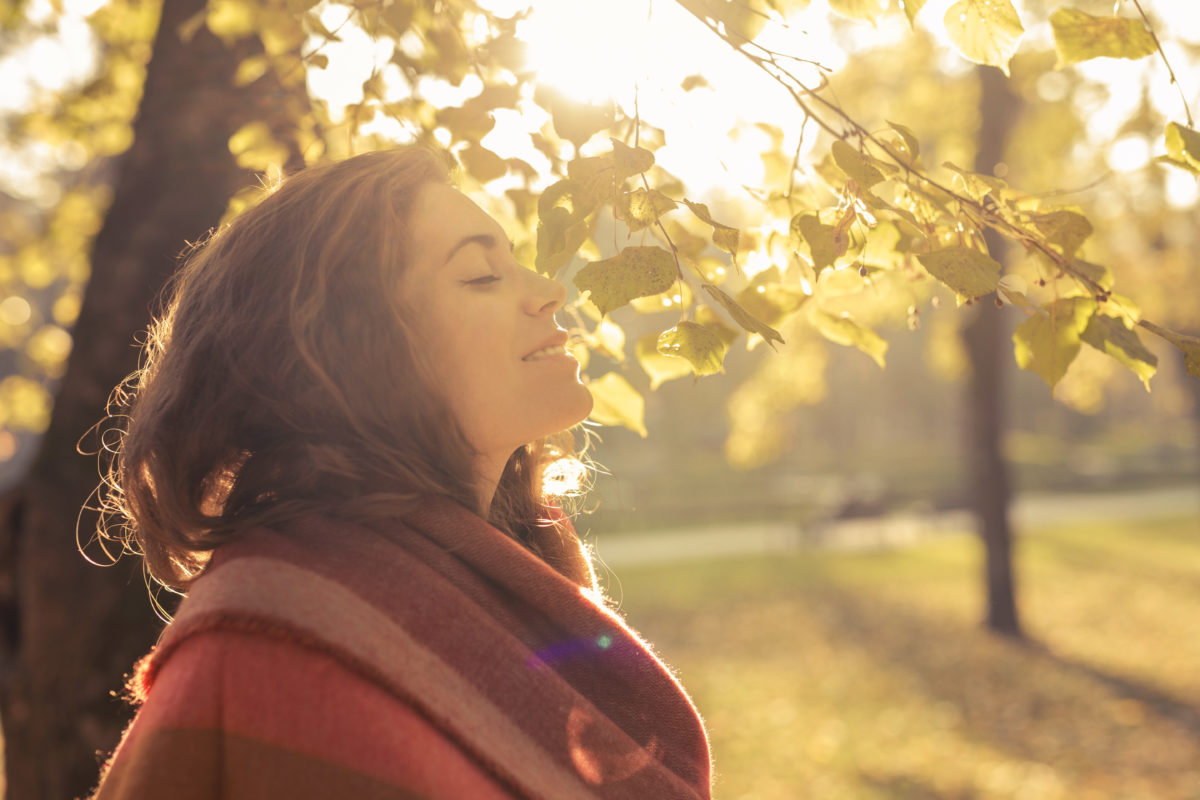 How plant defense systems counteract the effects of blue light
Since blue light comes from both natural and artificial sources, it's not exclusively harmful to, say, beach bums or professional video gamers. Everyone benefits from some extra protection. Because most of us split our time between the outdoors and our screens, it's important to find products that safeguard skin from both types of blue light.
To make that happen, chemists at BASF identified three extraordinary plants that are particularly well-equipped to withstand blue light exposure. The rockrose, candle bush and argan tree all excel in extreme conditions because they developed endogenous protection systems to thrive in intense sunlight.
Rockrose (Cistus monspeliensis): This girl is on fire
Like a phoenix rising from the ashes, the Mediterranean rockrose is one of the first plants to grow back after a forest fire. The fragrant shrub grows in arid regions and helps regenerate the ecosystem.
The cistus genus goes back a long way: since ancient times people have used cistus plants in teas, tattoo inks and medicines because of their anti-inflammatory, anti-microbial and wound-healing properties.
BASF brings these protective and regenerative benefits to Ciste'M®, a rockrose leaf extract designed to help skin recover from multi-light spectrum exposure. It quickly restores the epidermis for a smoothing effect, reducing the appearance of wrinkles. Ciste'M® rejuvenates skin and minimize blemishes and age spots. It's a great way to rescue your skin from outdoor elements known to accelerate aging, such as blue light and pollution.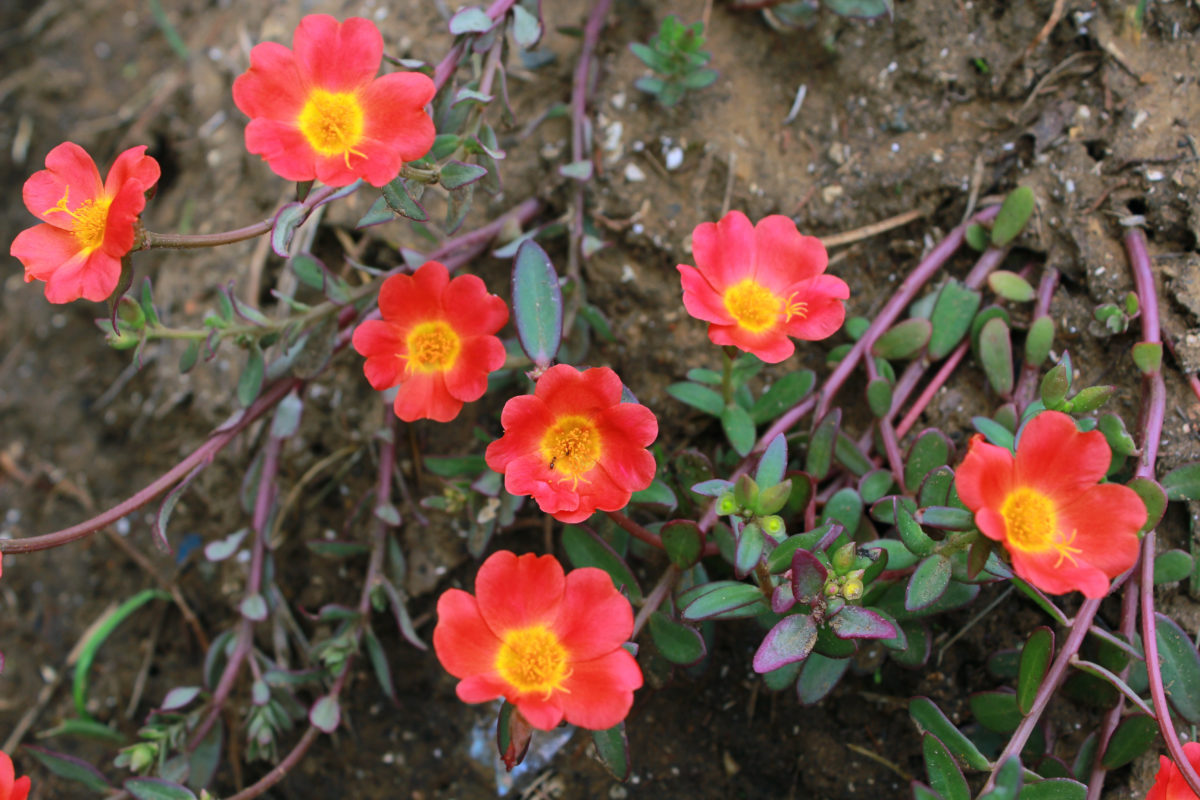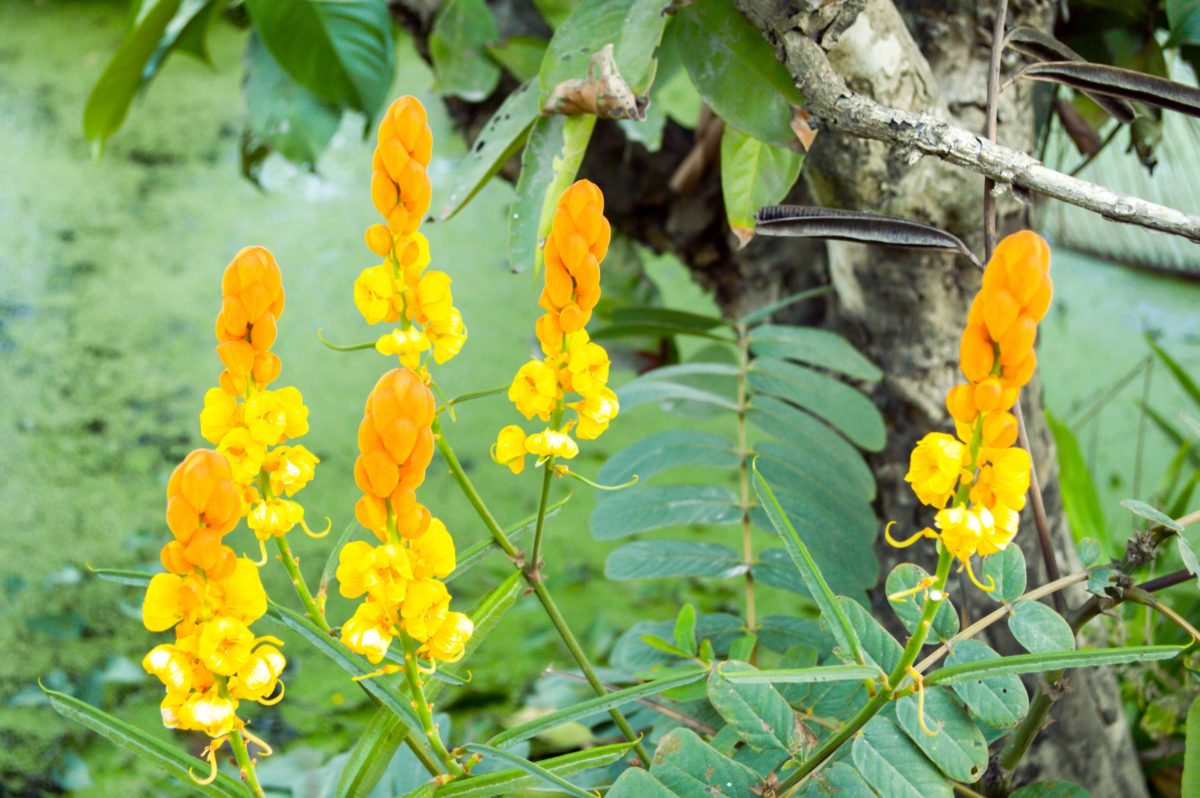 Candle bush (Cassia alata): Queen of the jungle
Crowned with clusters of golden flowers on long stalks, the candle bush rules over tropical forests with intense sun exposure. Its leaves are like dermatological royalty for their uses in treating skin diseases.
Getting to the root of the problem, the candle bush leaf extract inDN-Age®protects your skin from blue light and boosts the skin's natural repair process to promote smoother, younger-looking skin.
Argan tree (Argania spinosa): Sustainable skincare star
The argan tree is renowned for its valuable oil extracts, but it also deserves props for its ability to survive in harsh, arid climates and act as a natural bastion against desertification in Morocco.
Arganyl® incorporates an argan leaf extract to shield skin from blue light and pollution by protecting dermal fibers, namely collagen and elastin. Its anti-pollution and antioxidant properties make it an ideal natural shield in urban environments. In fact, 100 percent of panelists in a clinical study said their skin felt softer after using an Arganyl-based treatment for two months.
Oh, and BASF only sources argan sustainably under fair-trade conditions. In the past 17 years, we've helped over 1,000 Moroccan women get higher wages for their work in harvesting different parts of the argan tree.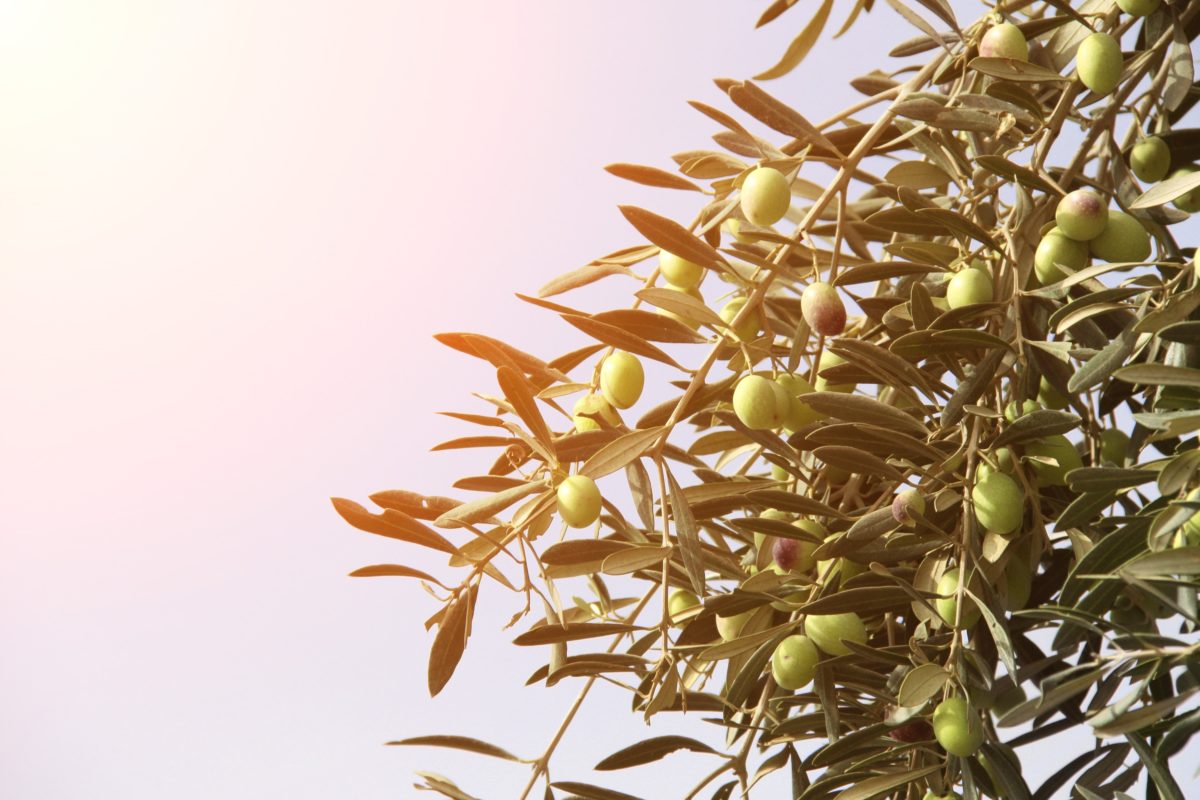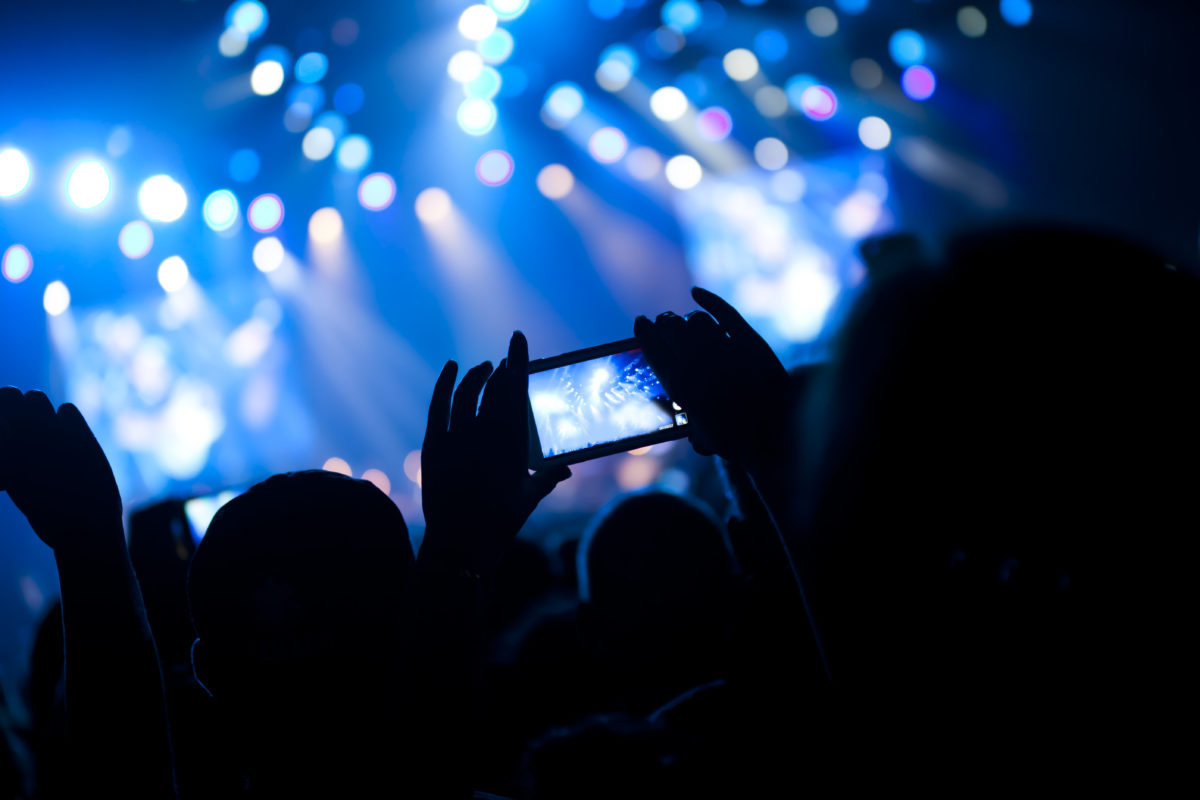 Shine a light on skincare blues
Blue light permeates so many aspects of our daily lives, but skincare products are only beginning to take that into account.
We've learned a lot from those plant defense systems. Microscopic mechanisms help them survive in intense sunlight, block out pollutants and regrow in soils devastated by fire — and now we have ways to translate those mechanisms into our skincare routines.
That means you can get your daily screen time and your fun in the sun with some added protection. Let your beautiful light shine bright!
Related Formulations
Related Products