Supporting Communities Around the World with Sustainable Sourcing
BASF Care Chemicals active ingredients not only deliver powerful results for skin and hair, but they also positively impact communities around the world. Read on to learn more about the communities in Morocco and Vietnam who partner with BASF to produce the highest quality plant materials for BASF active ingredients in a safe, sustainable, and fair way.
Supporting women in Morocco for more than 15 years
Argan oil has been used for centuries to beautify skin and hair. The Argan tree is indigenous to southern Morocco and is extremely important socio-economically to the more than three million people who rely on the Argan forest for their livelihoods.
In 1998, BASF Care Creations* began studying the unique properties Argan tree. From the beginning, preservation of the Argan forest, supporting local women, and providing economic development have driven the innovation partnership with Dr. Zoubida Charrouf, a professor at Rabat's Mohammed V University, and the Targanine Network of cooperatives.
Still today, BASF partners with women's cooperatives to harvest the parts of the Argan tree to support our portfolio of products derived from Argan. More than 1,000 women in rural areas are included in the cooperative and benefit from better wages and living conditions.
*the former LS business – now part of BASF Care Chemicals actives business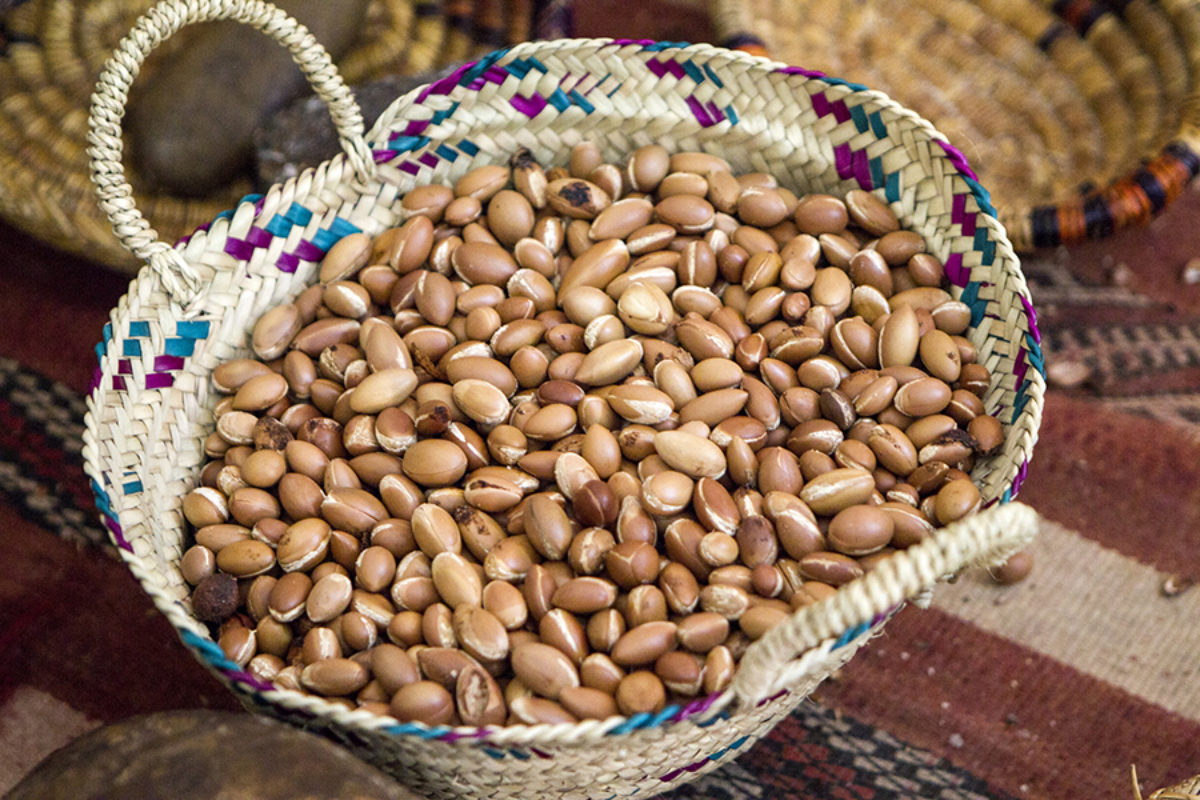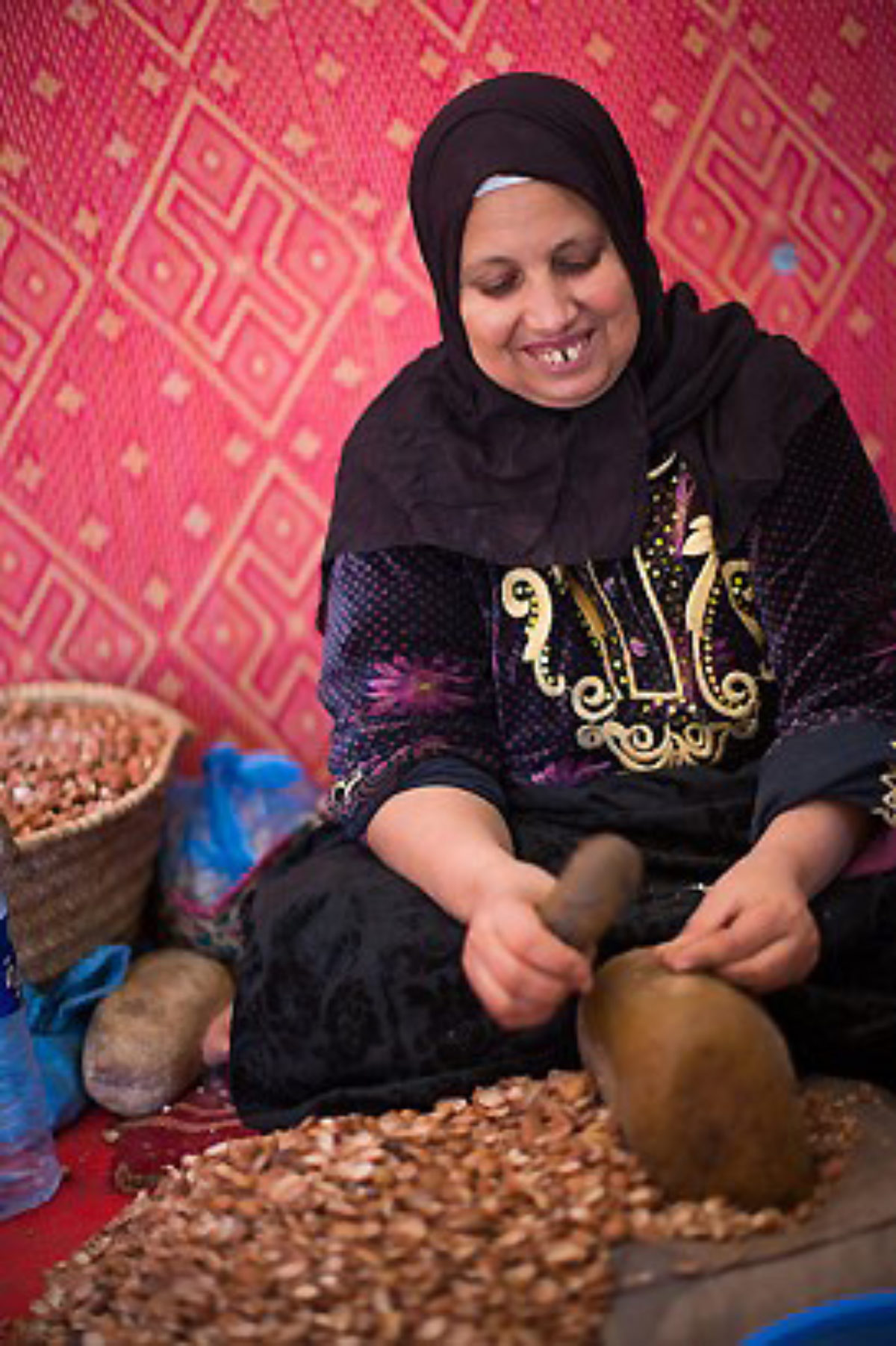 Care Chemicals spoke with Ijja, a member of the Toudart cooperative:
Are you happy working in the cooperative?
More than happy! The cooperative is for us our hope, our future, and our life. It allows us to live in dignity.
Beyond remuneration, what does the cooperative mean in your life?
The literacy program training, we know about figures, we can read the Koran and pray. We have a role in the cooperative, we are productive and earn money. We understand many things (life, and how's that works). We meet other people. Going out! Before we stayed at home looking after children without contact with the outside world. We didn't even have the courage to face and meet people.
In 33%* of cases, a cooperative's revenue is the only household income for the women, 50%* in cases of widowhood. Other household incomes are mainly seasonal.

*source: panel answers
BASF Care Creations actives derived from the Argan tree
Lipofructyl Argan™ - Precious Argan oil that delivers moisturization to skin and hair
Arganyl™ - Extract of the Argan leaf that provides pollution protection, blue light protection, and antioxidant benefits
Argassential™ - Green extract from the pulp of the Argan fruits that supports a plumping effect
BASF Care Creations has again received Fair for Life certification by Ecocert for Lipofructyl® Argan, the precious moisturizing oil extracted from the Argan kernel.
Cultivating organic Rambutan and cultivating community in Vietnam
In an ambitious sustainable sourcing project initiated in 2014, BASF is utilizing organically farmed rambutan fruit and upcycled waste products as feedstocks for active ingredients from certified organic rambutan gardens in Vietnam. The program respects the needs and interests of local ecosystems as well as smallholders and workers. Workers receive a fair income and safer working conditions. Using farming practices that have undergone a sustainability assessment by the NGO CRED, based in Vietnam,
our partners cultivate Java-variety rambutan (Nephelium lappaceum) in the country's first rambutan plantation to be independently certified by Ecocert.
In Asia, rambutan – a close relative of lychee – is known for its many powers. The tree's juicy fruits are rich in iron, vitamin C, fibers, and antioxidants, and have long been used to quell dysentery. The rinds contain various compounds with antioxidant properties, and the seeds are known to decrease unwanted fat. The pulp boosts energy and immunity, prevents diseases, and contributes to the elimination of free radicals. BASF has found a way to extract the powers of the peels, leaves and seeds for cosmetic products, making sure no part goes to waste.
Nephydrat™, an extract from the spiny fruit peel, reinforces the skin's capacity for water retention and helps to hydrate the skin – a noticeable effect demonstrated in tests with volunteers.
Nephoria™, extracted from the evergreen-leaves helps mature skin to rejuvenate through biological pathways similar to those addressed by retinol. Nephoria showed increased appearance of skin elasticity and reduced appearance of wrinkles in a clinical study.
The seed extract Rambuvital™ protects both the scalp and hair follicles against pollution-induced stress. In a clinical study, the scalp was significantly more hydrated within one month and the hair appeared and felt healthier and shinier.
100 percent natural-origin and COSMOS-approved extracts
All three bioactives are preservative-free, 100 percent of natural origin, and COSMOS-approved. They are obtained through a unique extraction and purification process, yielding a product with standardized active matter content. For the seed and leaf extracts, the combination of maltodextrin and spray drying allows the retention of concentrated extracts with a recommended dose of use of only 0.1%. The recommended dosage of the liquid peel extract is 2%.
See where our sustainable Rambutan actives are grown in this video:
Related Products