Hair care routines for curly, coily, textured locks
Textured hair is its own brand of beautiful with unique maintenance needs. These routines keep curls and coils in top condition
Call it what you like: curly, coily, natural or textured hair is a thing of beauty. Because no two curly heads are the same, it takes a lot of love, research and upkeep to keep hair looking healthy and strong.
Curly-haired women are like detectives when it comes to finding hair care products that work best. It takes a lot of reading labels, looking up product reviews and researching ingredient names online. Because textured hair has such unique needs, women are always on the hunt for more, looking for the perfect combination of hair products to create a carefully curated routine.
All that searching, combined with easy access to information online, means textured hair care consumers are savvier than ever. It's important to build their trust by providing products that really speak to their distinct hair care needs.
Need some inspiration? Let's take a deep dive into a typical textured hair care routine with profiles of two consumers: Brittany and Kristina. We'll see how their lifestyles (and hairstyles!) affect the formulations they use to keep those curls and coils looking lovely.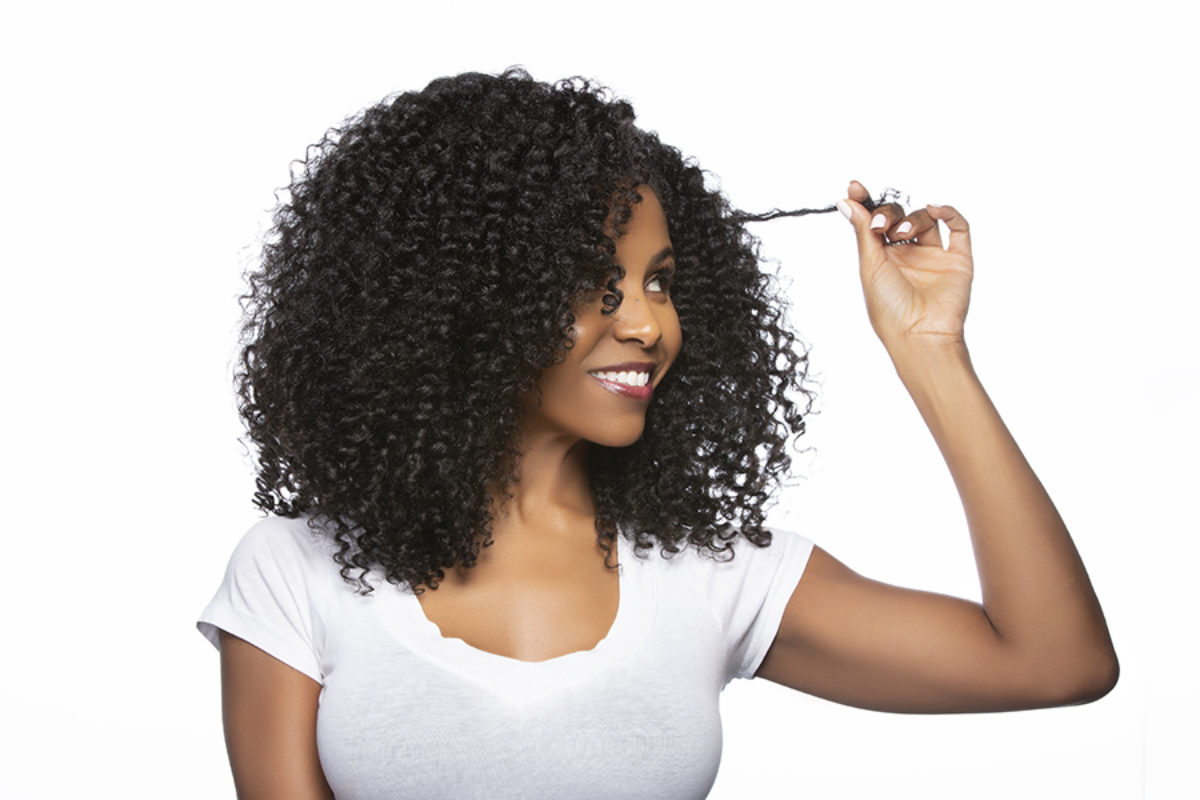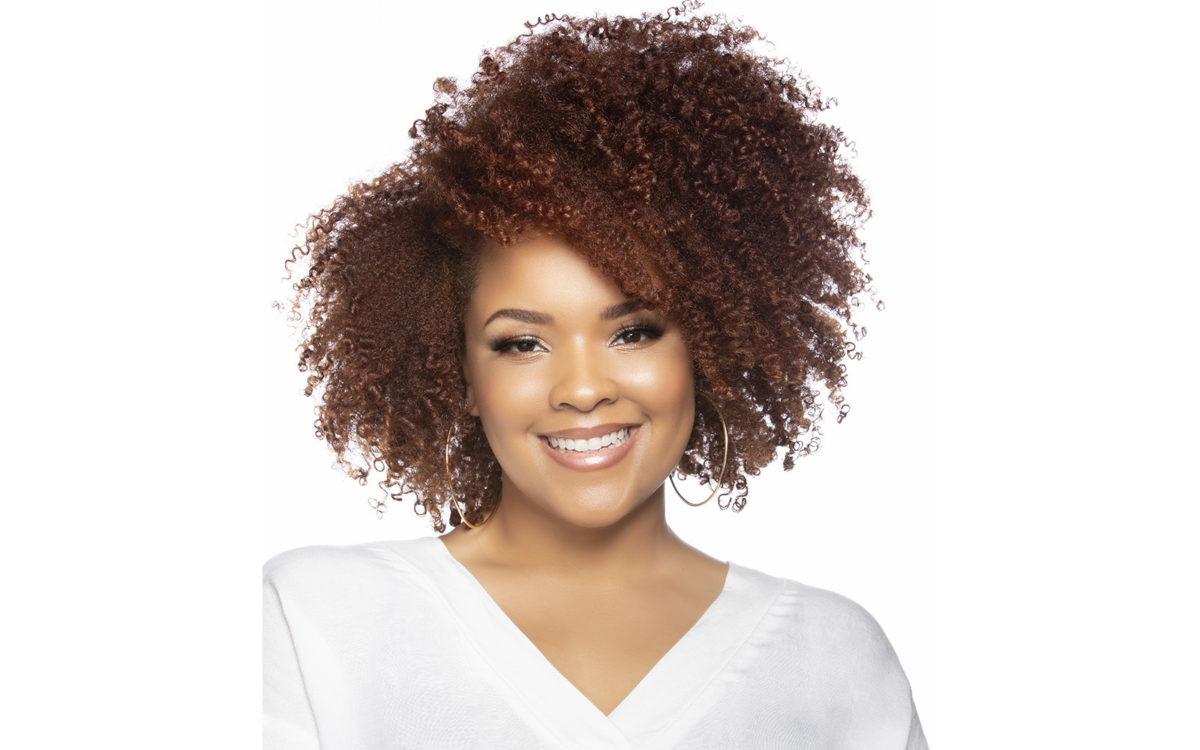 Meet Brittany: Bold and beautiful
Eight years ago, Brittany started her natural hair journey with a clean slate: a big chop, with hair shaved all the way down to the scalp. She has worn it natural since then, switching up different short styles over the years — yet more proof she can pull off any look.
She has always loved hair color, and taking good care of her hair is a point of pride for Brittany. As she works on growing out her locks, she uses this routine in between color touch-ups at the salon.
Brittany's hair routine
With all those color treatments, Brittany needs to protect her hair from split ends as it grows out. Her go-to hairstyle is a fast, defined wash-and-go look with plenty of volume. She also loves to swap out her style throughout the week, rocking a high puff or an updo whenever it strikes her fancy.
How does she do it? On wash day, Brittany uses a shampoo followed by a Restoring Moisture (+) Strengthening Mask to keep her ends from breaking — it's a great way to rescue hair from damage caused by coloring. With a mix of Twist it Out Styling Butter and Curls on Lock Gel Styler, she gets the style she wants with maximum moisture and hold.
Why mix up the styling formulations?
Because Brittany is all about that fun, swappable style, she switches between those two stylers to achieve a specific look. They both lock in curls, reduce frizz and protect the hair against humidity. The styling butter adds definition and elasticity to twist-outs, braid-outs and Bantu knots, while the gel is great for an all-day hold on free-flying curls and coils.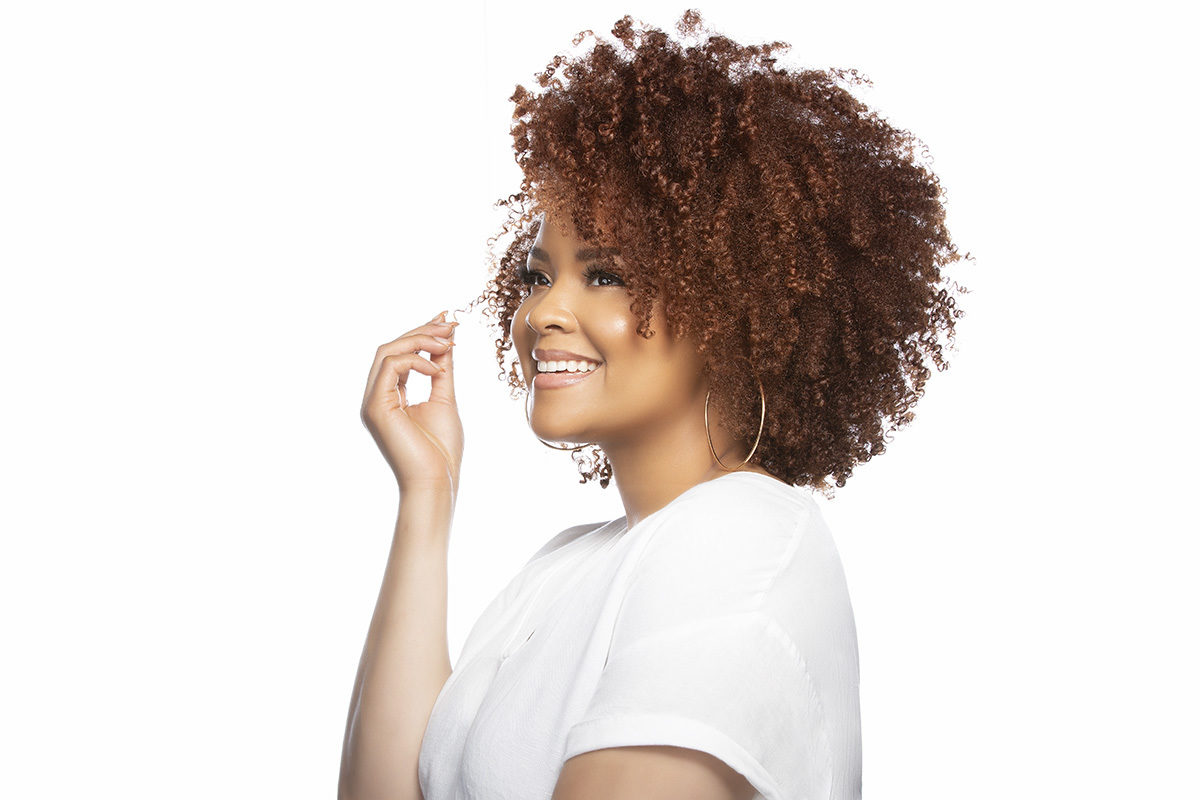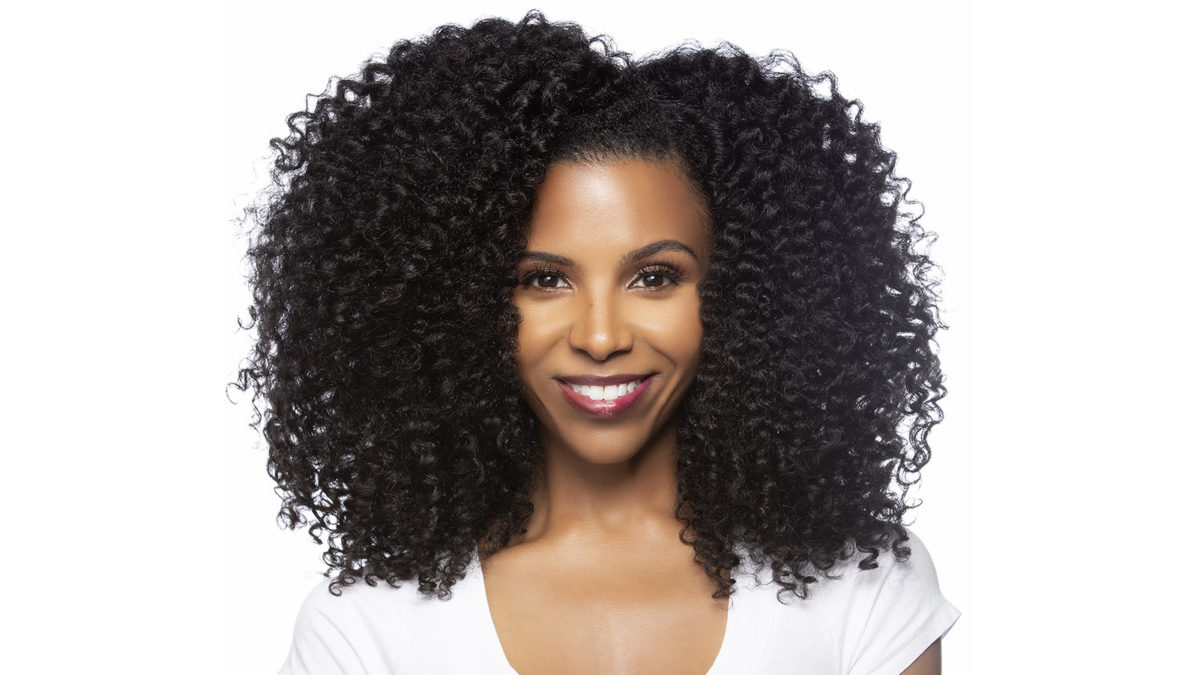 Meet Kristina: New to natural
Kristina wore her hair straight for the majority of her adult life. Natural curls are a whole new look for her! She's been wearing it that way for about two years, gradually learning the ins and outs of caring for curly hair.
With regular dance sessions and trips to the gym on her schedule, Kristina washes her hair twice a week. She has never used a relaxer or hair color treatments. On the advice of a friend, she started experimenting with different curly styles, and now twist-outs are her signature look.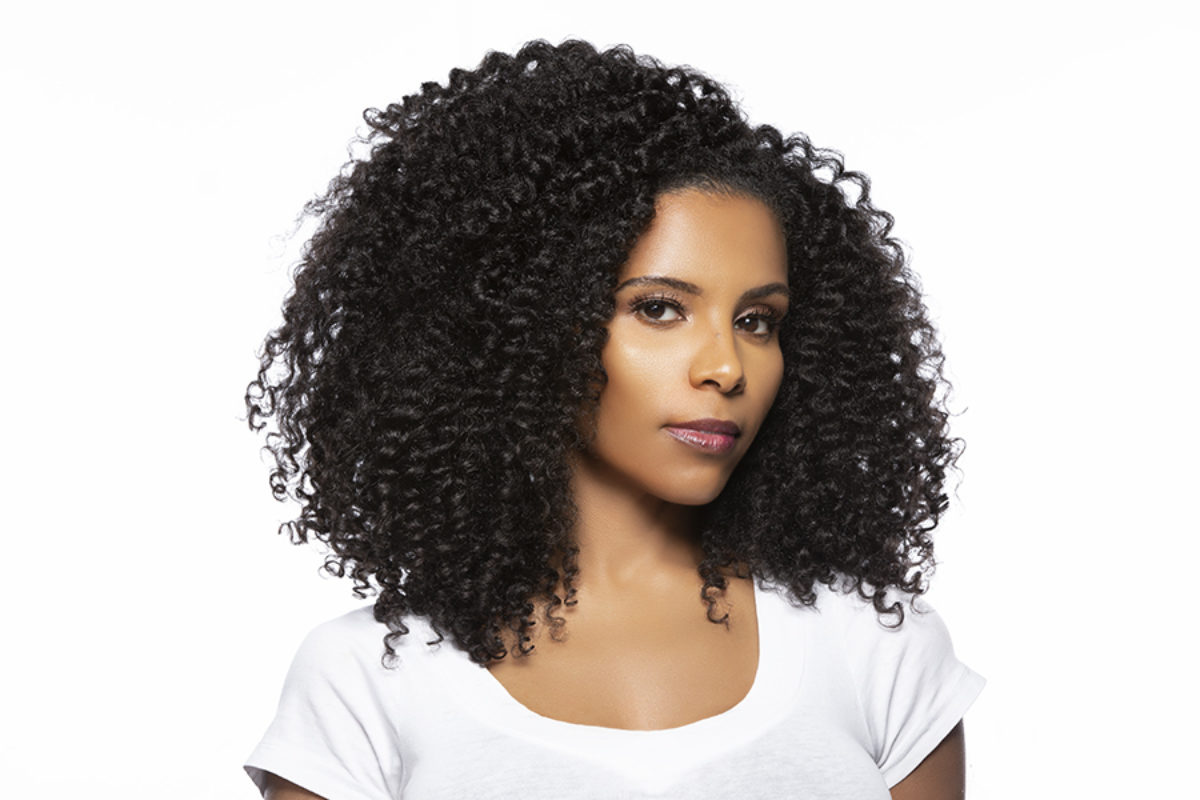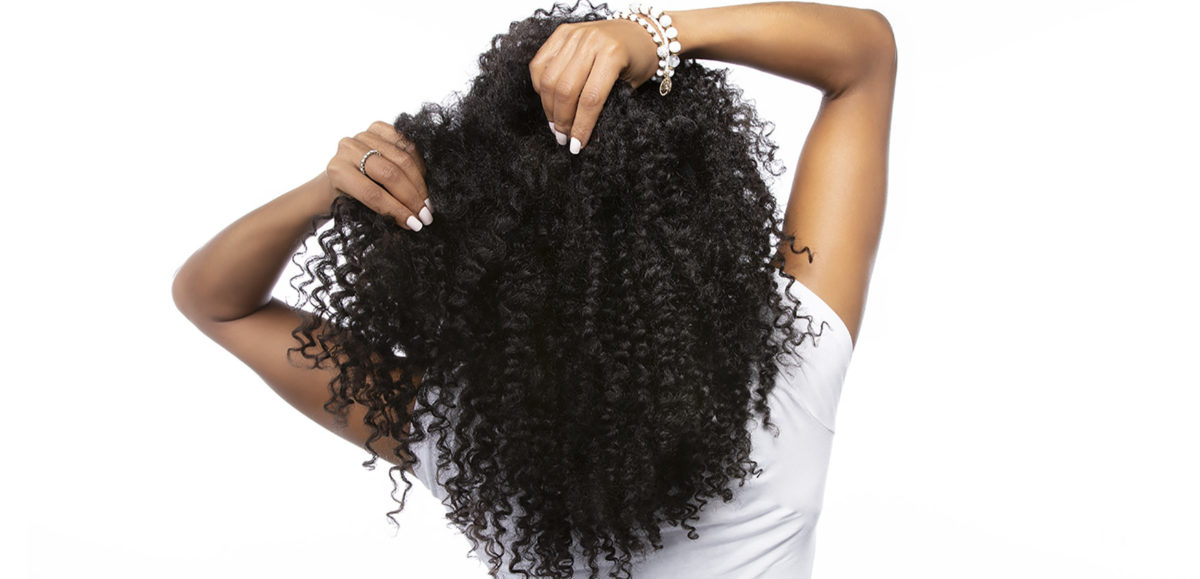 Masks and a leave-in conditioner?
Yes! Curly hair needs all the extra love it can get. Kristina's conditioning mask does double-duty moisturizing, helping to detangle curls and leave them soft and supple, while a protein in the strengthening mask helps protect her strands from breakage. The leave-in conditioner rescues dry hair by providing moisture, detangling power and frizz control.
Let's talk textured locks
More than 60 percent of the world's population has wavy, curly or coily hair, so it's up to brands to support the unique needs of textured hair care consumers.
Catering to textured hair is a worthy goal, and we at BASF are here to support you. Download our brochure to read more about these hair care formulations and the ingredients used in each. If you're ready to get started on your own formulations, we're just a phone call away.

Click here to see our Exclusively HerCare brochure!
Reach out to your BASF representative for more information. Contact Us
Also check out our latest Textured Hair formulations below.



Related Formulations