Fight aging skin with this "superfruit" dynamic duo
Learn about the anti-aging superpowers of lychee and schisandra berry.
In the battle against aging skin, age itself is not the enemy.
Factors like stress, fatigue, UV rays and outside contaminants break down the barriers of our skin, accelerating the aging process and bringing on the telltale signs of stress. That means more visible wrinkles, irritation, fine lines, dullness, and loss of tone and elasticity, to name a few common culprits.
It's difficult to avoid the various stressors that bring on negative reactions in our skin. Thankfully, nature provides us with effective ways to replenish the skin's barrie
function and slow down signs of aging. Scientists have pinpointed two specific fruits that are quickly becoming the new heroes of our anti-aging efforts: lychee and schisandra berry.
We can't fight the tides of time. That said, when we want to combat aging skin, we can count on these two superfruits to put up a strong defense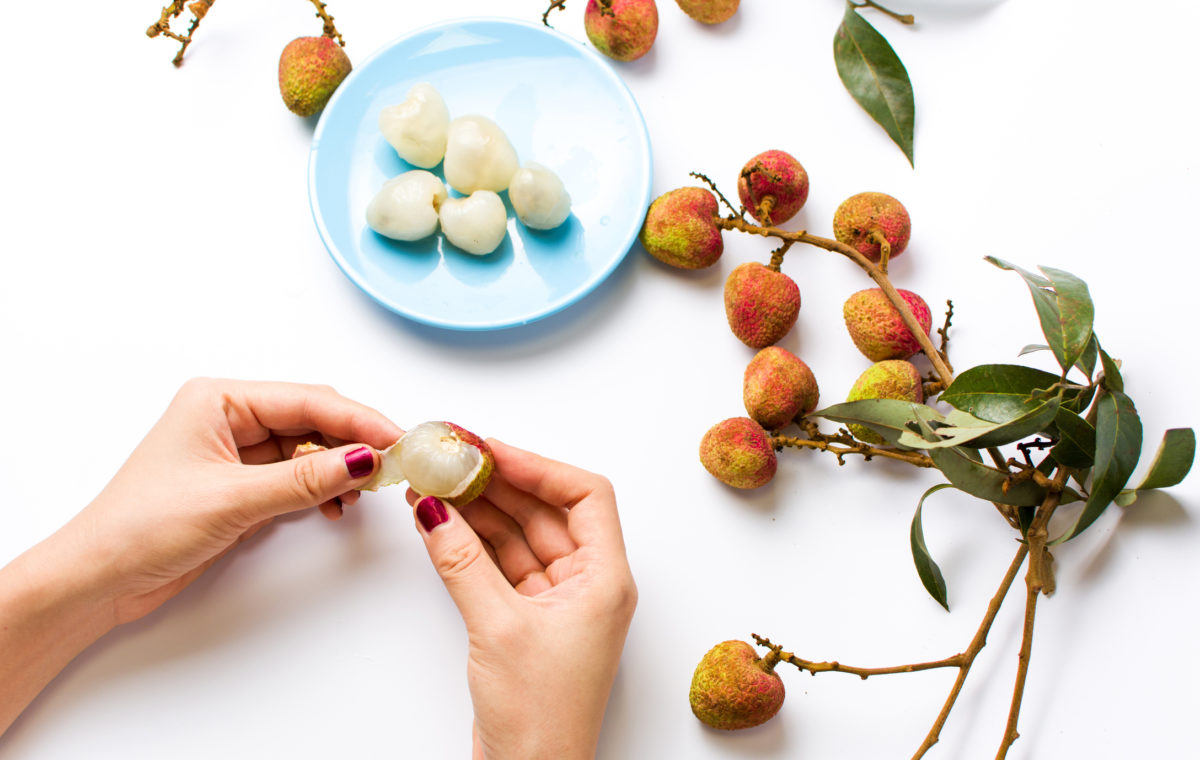 Antioxidant lychee:
Boosting your glow
Fresh lychee is served as an indulgent dessert in many cultures. In recent years, it has also become a rising star in anti-aging skincare. Rich in antioxidants, lychee strengthens the skin's defenses by improving hydration and reducing the effects of stress.
In China, tea made from the pericarp (or outer shell) of the lychee fruit is often used as a remedy for skin rashes. Native to Southern China, the tree has been cultivated for over four thousand years.
The lychee fruit has a delicate, refreshing taste that bears some similarity to the grape. The poet Su Tung Po says the lychee confers "happiness for living."
The beauty industry has also found applications for the lychee's leathery, vitamin-rich shell. As a holistic approach to anti-aging, BASF developed a skincare product called Litchiderm™ from an extract of the Litchi chinensis pericarp. The preservative-free formula fights against daily stress — including oxidative stress and UV stress — and overall skin aging Studies of Litchiderm showed marked improvements in skin complexion and radiance, as well as a reduction in photo-aging from UVA and UVB rays. The product also contributed to glowing skin, a brighter complexion and an overall more youthful appearance.
Nourishing schisandra berry:
Restoring your youth
With origins in Northeast China and Mongolia, the wild schisandra vine grows clusters of small red berries. The schisandra berry has traditionally been used to tonify the skin, combat stress and fend off fatigue.
The schisandra fruit is often called the five-flavor berry because its profile includes all five flavors used in Chinese cuisine: sweet, salty, sour, spicy and bitter.
Scientists at BASF have discovered that schisandra berry extracts, at the molecular level, specifically target two chemical processes linked to skin anti-aging. The extract stimulates the synthesis of these "tension molecules," called collagen XVII and ladinin-1.
Armed with those facts, BASF chemists created Sqisandryl™ as a face-firming, jawline-reshaping skincare treatment. Made from an extract of ground Schisandra chinensis fruit berries, the treatment can be added to skin formulations for better elasticity, resilience and firmness.
A study of the effects of Sqisandryl found that the product improved skin resilience, suppleness and firmness in the test subjects. In more practical terms, that means the subjects experienced tighter and more contoured-looking skin, which demonstrated a better ability to bounce back after a bout of stress.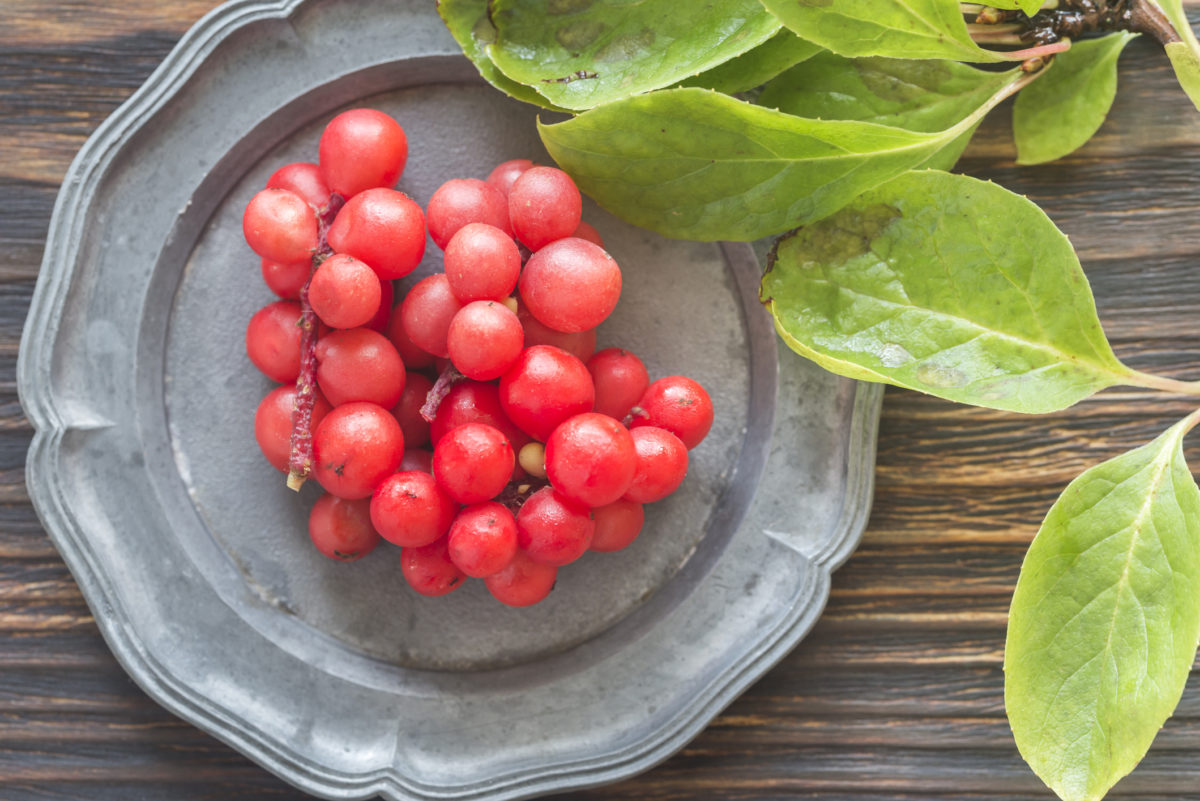 Superfruits to the rescue
When it comes to promoting more youthful-looking skin, lychee and schisandra berry have already tested their mettle. They have been shown to tackle aging skin from several angles: by helping the skin recover from damage, by reducing the impact of outside stressors, and by overall smoothing and firming the look of the skin. The next time you're struggling with signs of aging, call on this dynamic duo for a skincare rescue.
Related Formulations
Related Products