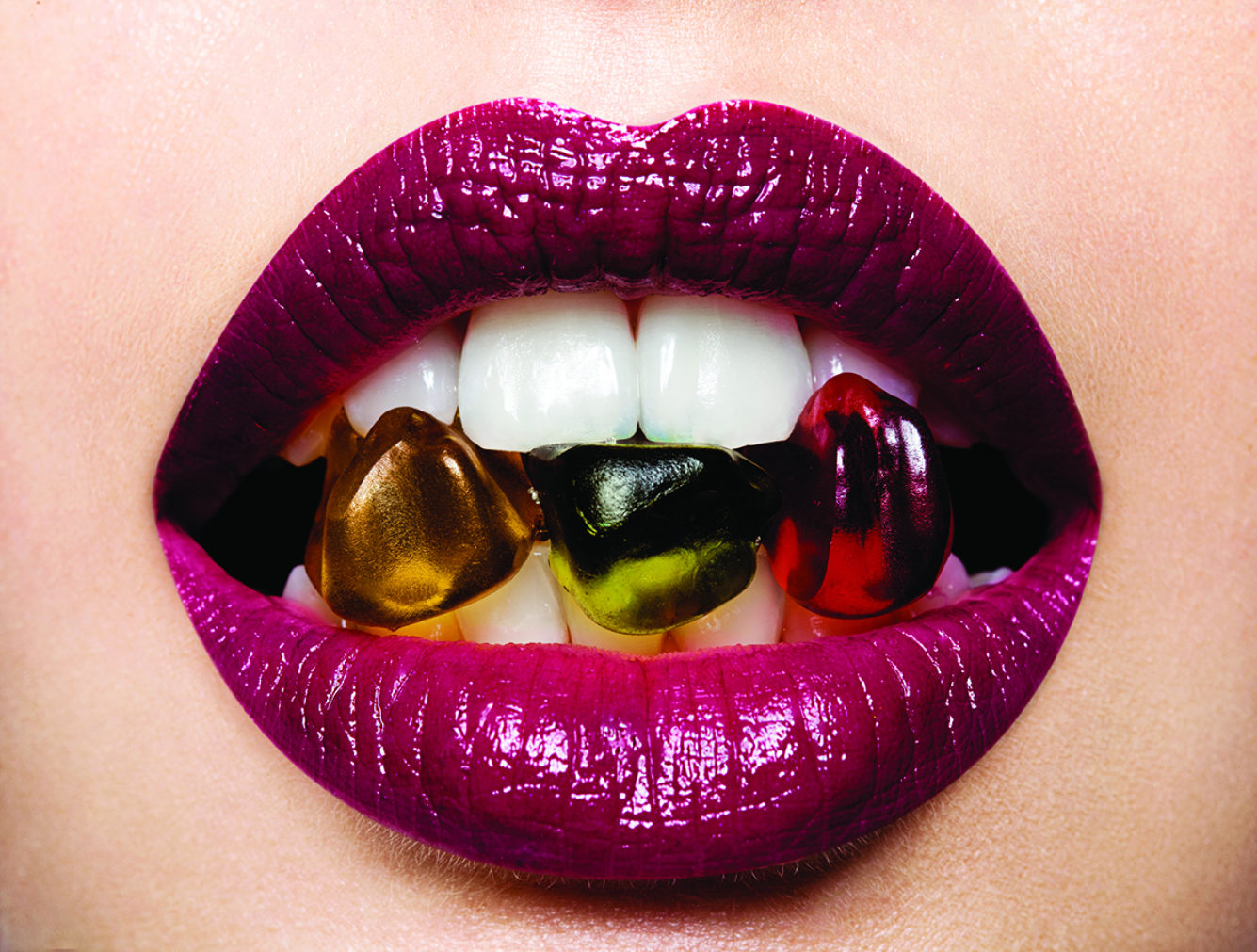 Oral Care Gummies - Intense
| Phase | Ingredients | INCI | % By Weight | Function |
| --- | --- | --- | --- | --- |
| A | Wat... | Aqua... | 2... | ... |
| | Gel... | Gela... | 7... | ... |
| | Sor... | Sorb... | 6... | Hume... |
| | Ana... | Mann... | 0... | Acti... |
| | | Toco... | 2... | Acti... |
Specifications
Performance
Additional performance has not been evaluated
Manufacturing Process
· Prepare the Gelatin solution in advance, by heating the Gelatin and water at 100ºC for 5 minutes.
· Let the solution swell for 20-30 minutes before adding the rest of the ingredients in step A.
· Place in in 60°C water bath.
· Prepare the sweetener solution in phase A and boil to 117ºC
· Let cool down to 100°C and then add ingredients in Step B
· Add into the Gelatin solution slowly while stirring until a homogeneous mass is formed.
· Degas and deposit into molding starch.
· After 48 hours at room temperature remove the gummies from the starch and oil.
Mouthwash for Healthy Gum
Flavour *: Natural Wintergreen flavor recommended
No microbiological testing carried out