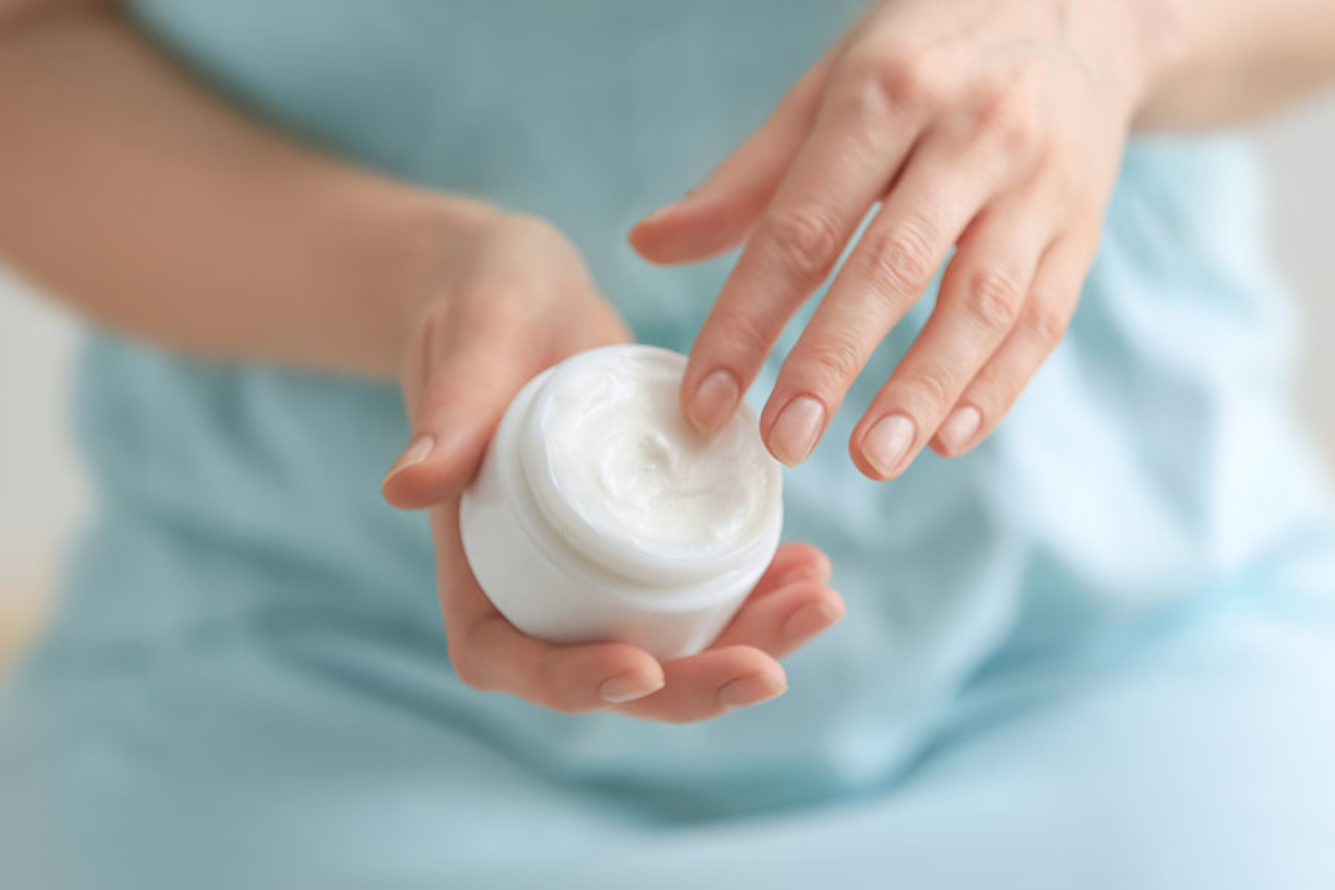 Comforting Care
SC-US-15-32916-65-4
This rich and indulgent moisture balm with firm, bouncy consistency luxuriously melts into skin upon application for a dose of quick hydration, with conditioning and soft skin after feel.
Tinovis GTC delivers bouncy texture and quick break on skin .
Cetiol Ultimate, Cetiol RLF, and Cetiol together provide a conditioned, soft skin after feel.
Login to Request a Sample or View Full Details & Resources
| Phase | Ingredients | INCI | % By Weight | Function |
| --- | --- | --- | --- | --- |
| A | Wat... | Wate... | 6... | ... |
| | Gly... | Glyc... | 2... | Hume... |
| | Tin... | Acry... | 3... | Rheo... |
| B | Cre... | Poly... | 1... | Emul... |
Specifications
pH value (23°C) 6.5-6.8
Viscosity (Brookfield; DV-E; spindle TF, helipath; 10 rpm; 25°C) 440,000-620,000 cP
Performance
Additional performance has not been evaluated
Manufacturing Process
1.Combine phase A ingredients with prop mixing and heat to 75 C.
2.Combine phase B ingredients with prop mixing and heat to 75 C.
3.Add phase B to A while homogenizing on low speed.
4.Once uniform return to prop mixing and begin cooling.
5.Premix phase C and add to main batch.
6.Continue cooling and add phase D ingredients individually.
7.Adjust batch to pH 6.5 -6.8